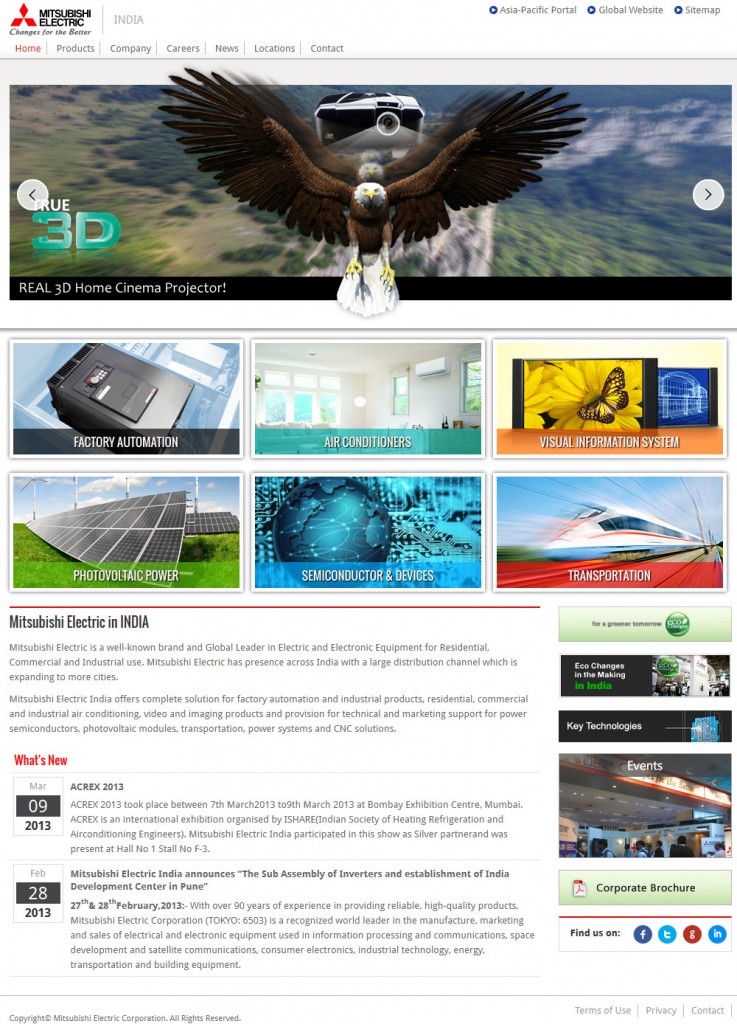 Mitsubishi Electric India
Mitsubishi Electric is a well-known brand and Global Leader in Electric and Electronic Equipment for Residential, Commercial and Industrial use. Mitsubishi Electric has a presence in India with a large distribution channel which is expanding to more cities.
Mitsubishi Electric India offers a complete solution for factory automation and industrial products, residential, commercial and industrial air conditioning, video and imaging products and provision for technical and marketing support for power semiconductors, photovoltaic modules, transportation, power systems and CNC solutions.