Being more efficient on social media
When we talk about marketing strategies, they begin with a few essential things: products, content and social media. Now, though all of these things are necessary for the growth of a business, social media is a platform that can allow you to reach almost anyone and everyone.
However, to make the most out with the social media platform, it is essential that you use it with efficiency. Wondering how?
We're here with some tips that will help you save time and use social media effectively.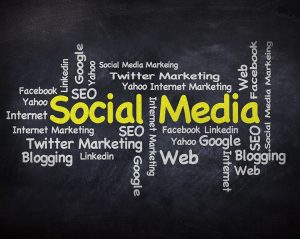 1. Grouping is the winning secret
Whether you believe it or not, the fact is that the best entrepreneurs, marketers, SEO specialists and writers, all of them work in groups. This is important because it enhances the efficiency and improves the productivity. We are a social media services company who can guide you through this.
It makes things simpler as there is no need to switch among different tasks. It becomes less tedious when you're clear with the few main tasks that you need to do in a day. You can work faster as you'll not need to switch among multiple tasks.
2. Get new ideas for posts
To use the social media platform effectively, you have to come up with new and updated social media ideas as you can. This also stands true for blog post ideas. Depending on your specialty and the particular social network you want to focus on, you can build a pool of social media posts.
3. Schedule posts on daily basis
Do you log into a social media network just to post one update at a time? If yes, it is the biggest mistake by which you're wasting your valuable time.
You can save a good amount of your time by scheduling all the posts at the start of the week or month. In case there comes up something special, you can always make adjustments.
4. Specified work times on social media
To make the most out of social media platforms, it is better to approach it in a disciplined manner. Dedicate a few minutes every day to go through your account and reply to the important messages on it. Putting strict limits in place will help you accomplish a lot.
Checking your social media accounts constantly for updates will produce little when it comes to tangible results. Moreover, you'll be wasting your time doing that.
These above tips will help you make use of the social media platforms to the fullest. For any further help, you can always write to us at support@quarterpie.com.