Website Design – A balance between SEO and user experience
"Websites promotes your business 24/7"
Thus, you should design your website in the best possible way, you can? It should be engaging, easily approachable and should provide a great user experience.
The days are gone when a website design was used to depend upon SEO only, for gaining popularity. Stuff have changed now and website designing is now much more about the look, feel and engagement of the users. It's more about the user experience. Our team at Quarter Pie Interactive understands this and can help you designing your great website.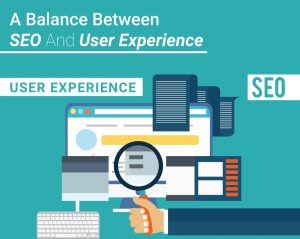 Create a website that would draw the attention of your relevant traffic, it is essential for you to balance both SEO and user experience. And the good thing about this is that Google wants this too.
Here we've listed the best ways for you:
   Look and feel of your website
Visitors stay for long to websites that are excellently designed, with features like easy to navigate, providing relevant information etc. An engaging website design is that which is useful and provides great user experience and will bring more visitors to your site and these visitors will keep coming back to your site in future. Thus, you get better opportunities to connect and interact with your audiences.
   Keyword stuffing is a big mistake
As we all know, keywords in your content are important to gain visibility in this crowded digital media where there is cut-throat competition. However, be attentive! Why? Because stuffing keywords can cause you a penalty.
Google's search algorithm can easily find if you have stuffed keywords in your content and can penalize your website. Therefore, it should be avoided, strictly. Instead, you can use image alt tags, title tags, target specific keywords etc. to attract more traffic to your website in addition.
Keywords should always be logical and should be naturally added to your content to add quality and should be relevant to the topic.
   Update your website frequently
Every day, a number of websites are being designed as the competition is growing high. In such a situation, how would you confirm that your website remains relevant? You can actually do it by updating your website frequently.
It is true that updating a website regularly isn't a constructive task. So it's better to publish relevant content and then update the existing content to make sure that your website design & structure provides value to your users. The demands and requirements of your customers are changing with time and so it is necessary that you update your site frequently to meet their needs.
To understand the changing needs of your audiences properly, a detailed research is necessary. To keep up with the advancing industry, you need to upgrade both your knowledge and the website. Moreover, the content on your website should be well-written, should address the problems of your customers and offers them the solutions for it.
Remember, your audiences are the one for whom you're writing and so your content should be relevant to them.